Emmaus Catholic College was established in 1988. The Foundation Principal, a member of the Mercy Order, established the Mercy charism within the College, which continues to inform the practices of the school.
The College is an initiative of the parents and pastors of Our Lady of the Rosary, St Mary's; Holy Spirit, St Clair; and representatives of the Catholic Education Office.
The College has been given the title 'Emmaus'.
This name, taken from Luke 24:13-33, is the setting in which Jesus walked with the two disciples after his resurrection, and they recognised Him only when He broke bread with them at the evening meal. It is an appropriate title, as those involved with Emmaus will journey for a time with the students who enrol here.
The story of the Emmaus' journey summarises salvation history. And our College Philosophical Statement develops the themes of mission, hope and vision, conviction, journeying, openness, and hospitality.
Today Emmaus Catholic College is known for ensuring the best possible learning & teaching for the whole person as part of a rich tradition of Catholic education.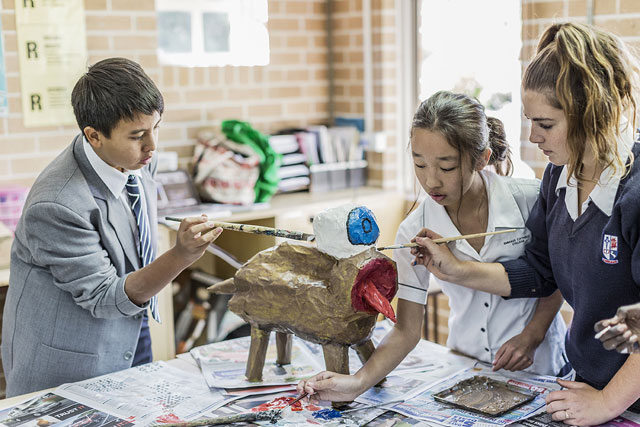 ---
Luke 24:13-33