Students and staff graciously endured a chilly night for the Vinnies Winter Sleepout
Emmaus Catholic College Kemps Creek has joined a number of Catholic Education Diocese of Parramatta schools in running initiatives in support of the 2021 Vinnies Winter Appeal and helping educate students as to the hardships faced by homeless people.
A large group of students attended a special 'Vinnies Winter Sleepout' at the school's Sister Patricia Tully Centre while at the same time, they packed more than 400 snack packs for the Snack Packs for Vinnies appeal.
The generosity of donations provided by students, staff and their families was testament to the school's theme for 2021 'Make hospitality your special care" which calls on everyone involved to follow in Jesus' example by contributing to good works for the community.
"When so much has been disrupted, we are so grateful to be able to recognise the good work of Vinnies and the volunteers that work tirelessly for the vulnerable in our society," said Gina Governatori, Emmaus Assistant Leader of Learning Religious Education. "This was our way to do our bit to serve our community."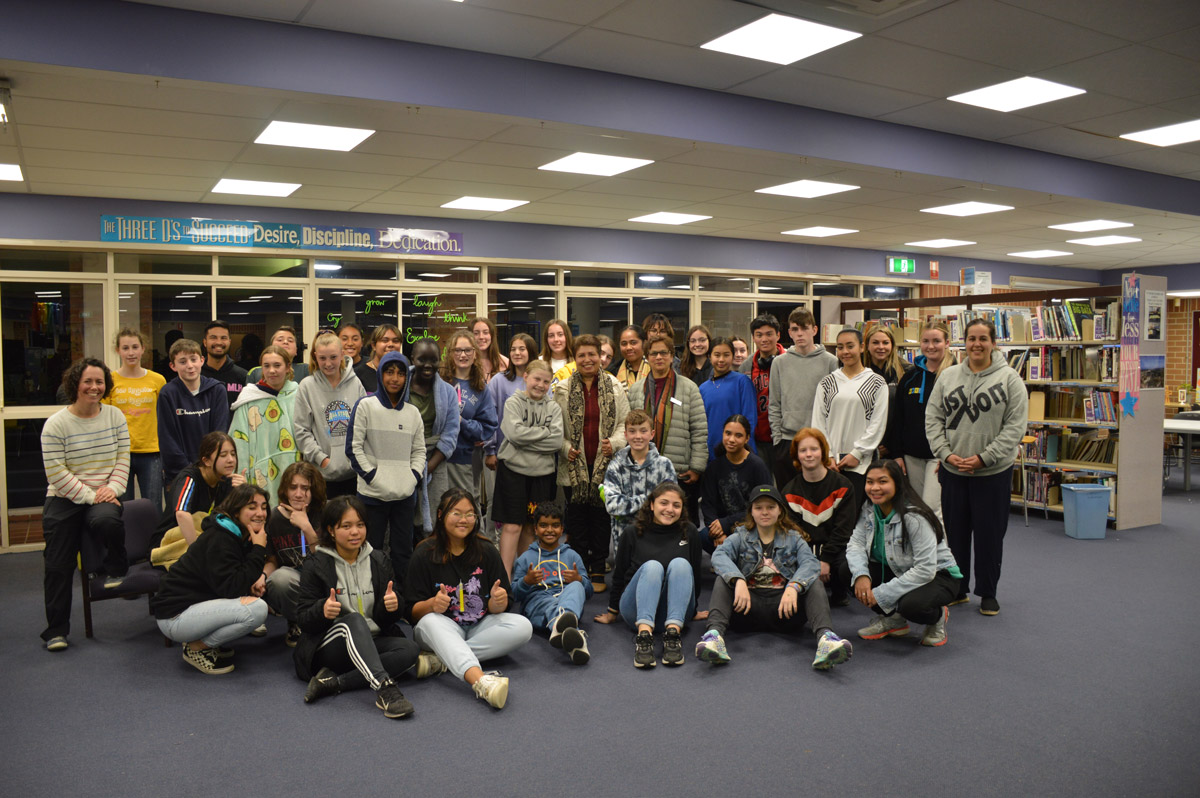 JRS representatives and staff spoke to students about their experiences helping homeless people
The school organised for local Vinnies representatives Dawn Timmins and Joan Pereira to visit for the Winter Sleepout to speak to students about homelessness and how they can help support those in need.
"The reason why I wanted to go to the sleepout was the experience, not only to empathise but also raise awareness and know more about how Vinnies helps people," said Year 8 student Georgia. "It's not just Vinnies Van. They also help people with finances, giving them clothes and generally just being there for vulnerable people in our community."
Emmaus teachers Mr Petrocco and Mrs Mowbray also delivered a fascinating talk to students, conveying their experiences of volunteering for the Vinnies night patrol services.
The Vinnies representatives expressed their gratitude in receiving a large number of donated food items, shopping vouchers, wish cards and blankets that were collected by the school over recent weeks.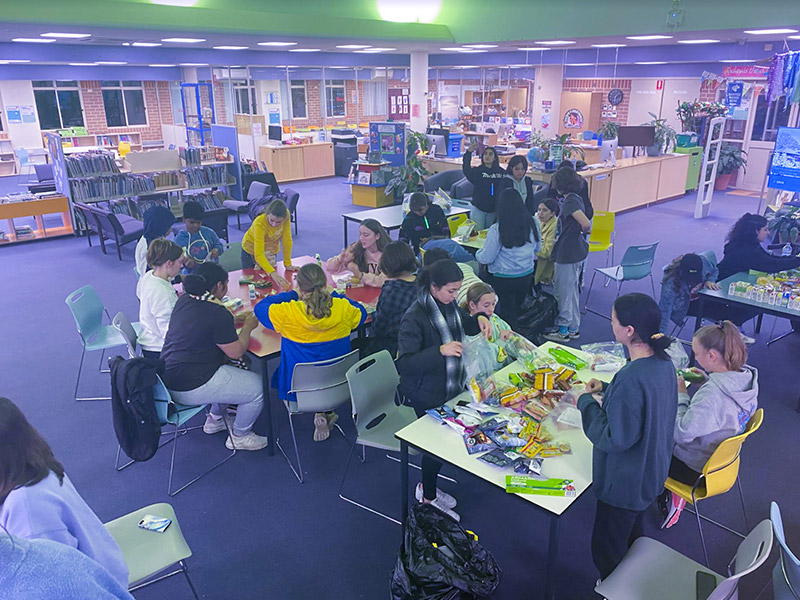 Emmaus students collected and packaged over 400 'snack packs' as part of their initiatives to support Vinnies.
For the students' dinner, Tas Coordinator Mr Chabra cooked hot soup created thanks to a donation of pumpkins and potatoes from local business, Katoomba Village Fruit market. A delicious minestrone and tomato soup was also donated by staff.
The evening ended with a liturgy and reflection that consisted of students' expression of gratitude, around a warm fire pit.
The school is still accepting donations via their donation page