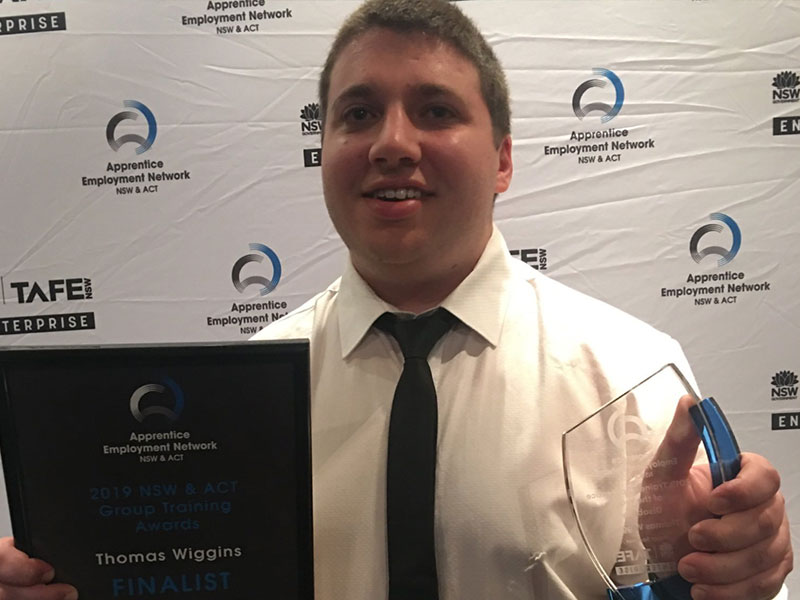 Catholic Education Diocese of Parramatta's ICT Trainee, Thomas Wiggins, was recently recognised as the NSW Disability Trainee of the Year. Graduating from St Columba's Catholic College Springwood in 2016, Thomas describes himself as having a long-running interest in technology and helping others.
"I was so proud and thankful to hear that I was successful in receiving this award. I knew that I was nominated, but honestly never thought I would actually win," said Thomas.
Based at Emmaus Catholic College, Kemps Creek, Thomas describes his day-to-day work as engaging and constantly evolving.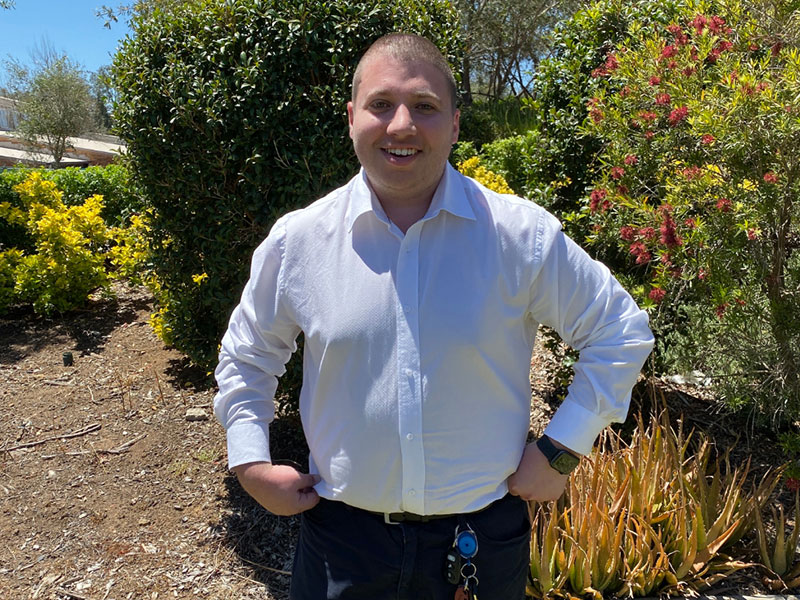 "I love working with everyone here, the staff made me feel like a part of the family from day one," he said.
Robert Nastasi, Principal of Emmaus Catholic College, described Thomas as a shining light.
"Thomas always has a positive and warm attitude towards his work. He's always there for the teachers and students, going beyond his normal work hours to support the community. I was so proud to hear about this wonderful and well-deserved achievement," he said.
The ICT Traineeship program has been running for 17 years and enables recent school leavers to join the workforce in a supportive environment while developing qualifications through on-the-job training, boasting a 95% employment rate for trainees after completion of the program.
"We're so proud to see the success stories of our trainees. We have been able to grow the program from just 8 participants in 2002 to approximately 70 trainees across our schools which is a testament to the success of the program, now in its 17th year," said CEDP's ICT Traineeship Program Manager, Linda Pearsall.