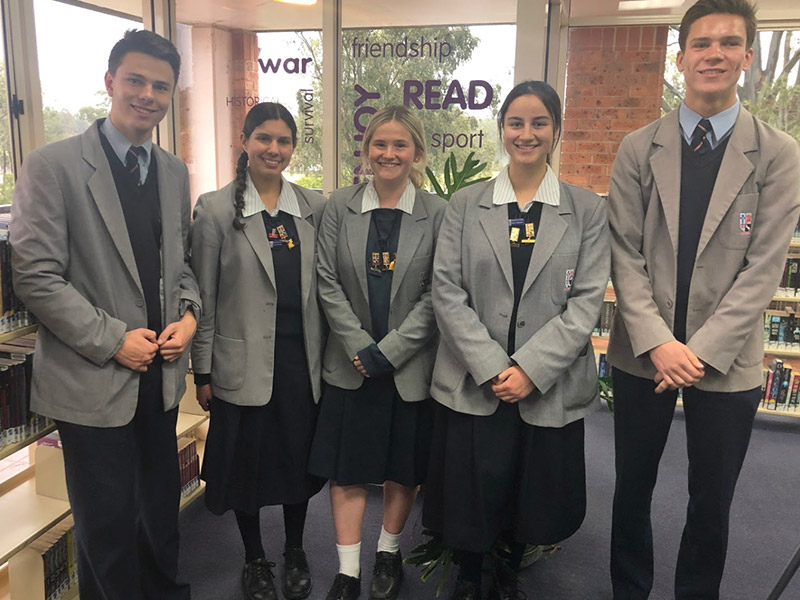 Students at Emmaus Catholic College are both excited and apprehensive about their HSC exams
There's no doubt that the Higher School Certificate (HSC) examinations can be a stressful time for some young people across New South Wales. While their classroom journey may have ended, it's a time of transition, excitement, apprehension and uncertainty as thousands of students transition into their post-school lives.
"When I think about the HSC, I'm excited but definitely apprehensive and a little worried at the same time," said Antonio who will commence his exams this week at Emmaus Catholic College Kemps Creek.
To help manage the pressures of the HSC exam and ensure that every student is fueled up before their exams, the college has launched a "breakfast for the stars" program which provides each HSC student with breakfast before their exams.

Louise Kennerly
"We're committed to making these exams as manageable as possible for each of our students who have worked so diligently in preparation for the next few weeks," said Principal Robert Nastasi.
Meanwhile, at McCarthy Catholic College Emu Plains, the school has taken a welcome and unique approach to student wellbeing, with the introduction of their very own school dog named Max.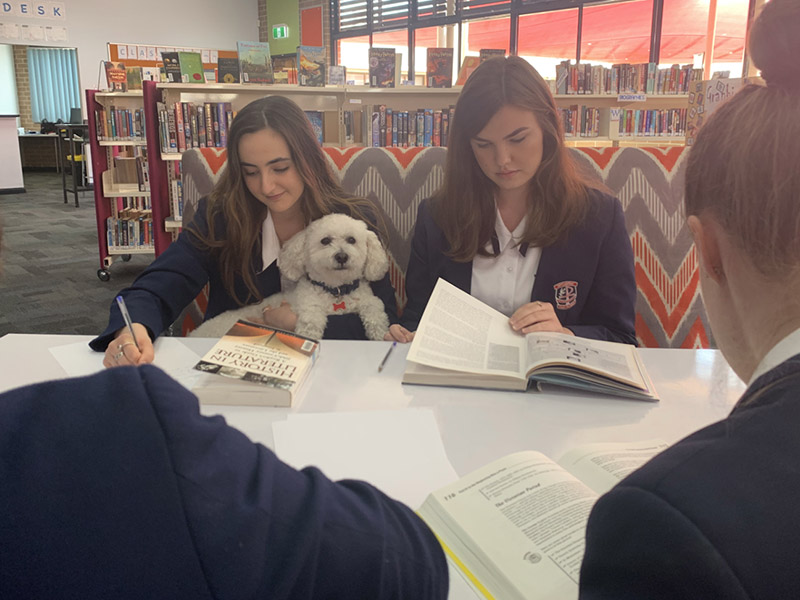 Max sits calmly with students as they study in the library
Often seen wandering through the library or sitting in on counselling sessions, Max loves a 'pat and chat' with students who need a bit of extra support, or who are simply feeling overwhelmed.
Year 12 student Jess Ferrier said she finds having Max around very relaxing and takes her mind off whatever stresses she may be experiencing at the time. "I think more schools should have a dog like Max around," she said.
While the next few weeks can be both nerve-wracking and an important hurdle for students across the country, Executive Director of Catholic Education Diocese of Parramatta has some advice for students who are sitting their exams.
"This, by no means, will define what you can do into the future. Take it easy, get as much rest as possible, and hit the books when you need to," he said.