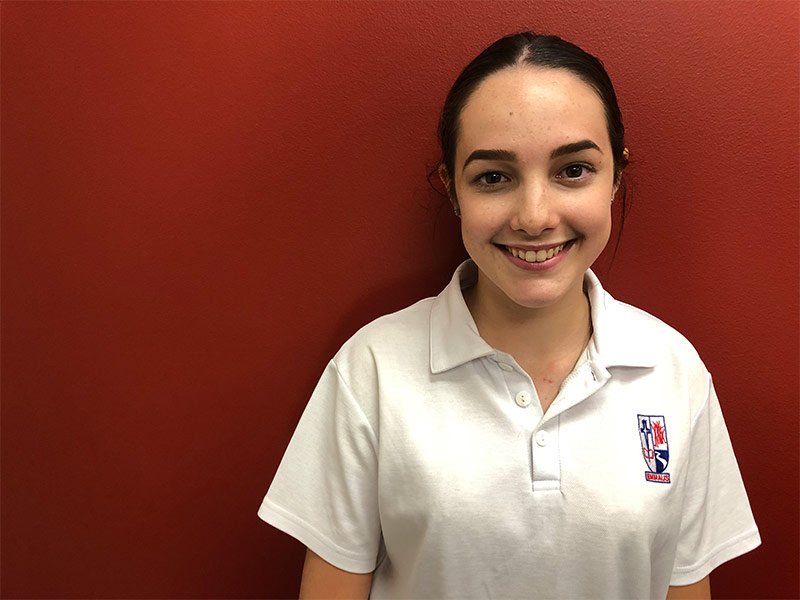 Year 11 Student Chantelle is passionate about the rights of people living with a disability.
Emmaus Catholic College, Kemps Creek recently had a special guest speaker at a whole school assembly: Year 11 student, Chantelle! To mark the International Day of People with Disability, Chantelle shared her personal story to help raise awareness of disability issues.
As the younger sister of Maxine, a woman living with a disability since childhood, Chantelle is passionate about making a difference for people experiencing disability-based discrimination. Chantelle felt that speaking at assembly was also a chance to share Maxine's story.
As a primary school student, the way that her older sister was treated by classmates made a strong impression. "How could people treat people this way?" Chantelle wondered. Sadly, Chantelle still asks the same question when she sees the way that Maxine is often treated in the community as an adult living with a disability.
Chantelle recognised the opportunity to speak to staff and students as a chance to do something about it! The response from the Emmaus Catholic College community was heart-warming.
"I felt so loved," Chantelle reflected. "In a small way, my story has impacted their lives".
Emmaus Catholic College Assistant Principal and English teacher Melinda Bowd who supported Chantelle in seeking to make a difference on disability issues said that the speech had an "amazing impact" on staff and students alike.
"We have so much to learn from sharing students' stories, staff included!" Melinda said.
Chantelle's parents were also present as she spoke to her school community about the struggles that her family had experienced. "I'm really happy that I made them proud," she said.
Chantelle has also supported people with a disability in the Emmaus Catholic College community directly. She is looking forward to continuing her disability advocacy throughout 2019.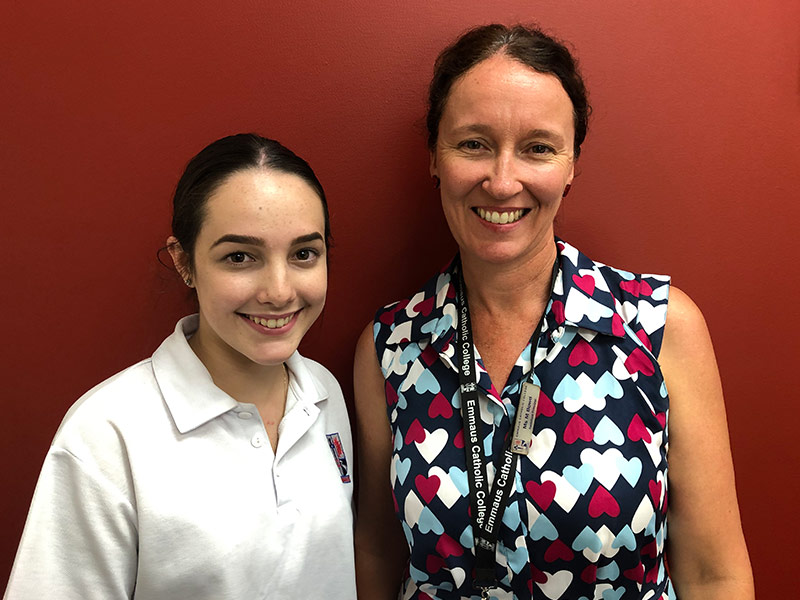 Teacher Melinda Bowd has supported Chantelle in speaking up for social justice at school.