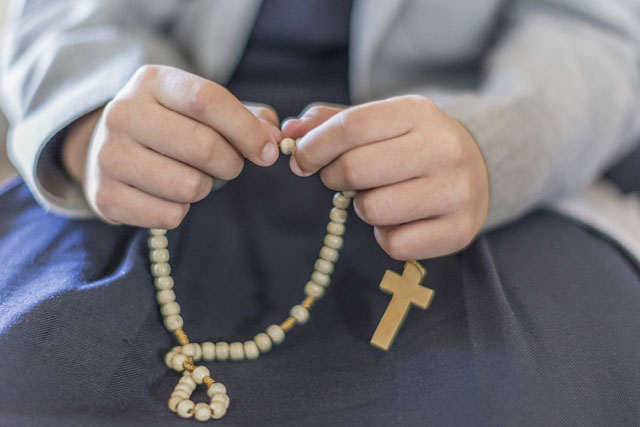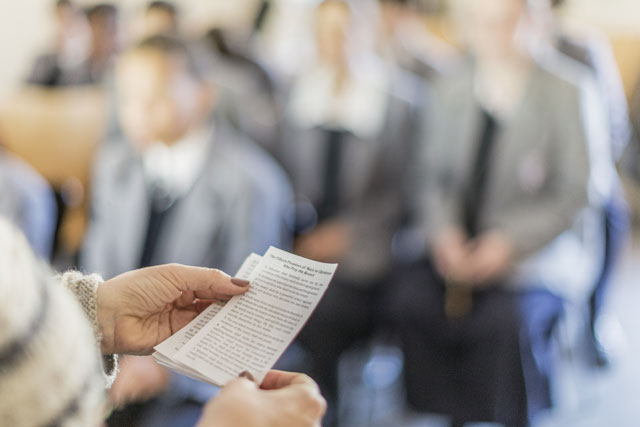 Why 'Emmaus'?
The name 'Emmaus' and the school's motto – 'we walk with Jesus' – comes from the Gospel account of two travellers journeying to Emmaus who met the risen Christ and through this encounter were able to recognise truth and to grow in self-understanding and respect for others (Luke 24:13-35). So too are our students encouraged to welcome Jesus as the centre of their lives.
Our Parishes
Emmaus supports the parishes of Holy Spirit, St Clair and Our Lady of the Rosary, St Marys, and the College has built strong relationships with both parishes. Parish priests visit the school regularly for liturgy and to participate in class activities, and are active on the College council.
Prayer & Retreats
Students at Emmaus experience the Catholic faith as part of their everyday school lives through daily prayer, school liturgies and personal use of a dedicated sacred space.
Residential retreats for senior students and reflection days for junior students also contribute to the spiritual development of our students.